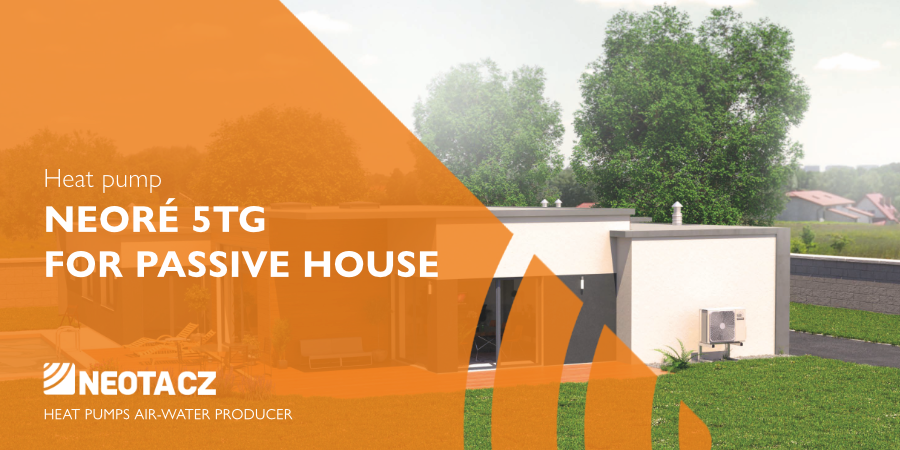 Heat pump for passive house
One of the novelties for 2020 is the NeoRé 5TG air-to-water heat pump suitable for passive houses, which you can switch to cooling mode during the summer months.
OF COURSE THERE IS:
year-round hot water preparation, as is the case with other NeoRé heat pumps designed for family houses
the R32 refrigerant used is more efficient and environmental friendly than its predecessor R410A
5 year warranty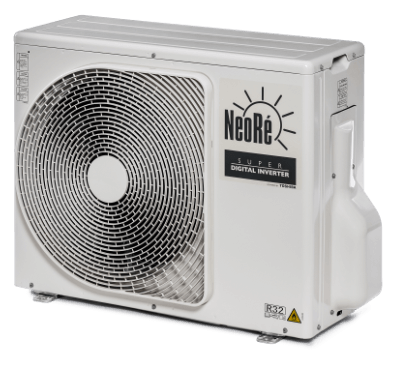 TECHNICAL PARAMETERS:
suitable for building heat loss: 4.5 kW
SCOP:  4,5
annual energy consumption: 2069 kW
cooling capacity at +40 ° C / + 15 ° C: 3.9 kW
sound pressure level at 5m: 38 dB (A)
dimensions of outdoor unit V x Š x H: 63 x 87 x 30 cm
outdoor unit weight: 45 kg
ou can find more detailed information in the product sheets: NeoRé 5TG, NeoRé 5TG TX or NeoRé 5TG MINI.
The heat pump for passive houses has been on sale since 1.3.2020 – order now.